A few words about ePay
Founded in 2000, ePay Management has an impressive long-term legacy of partnership with its customers in successfully applying technology-based, merchant electronic payment solutions and solving their toughest problems. We are proud of our reputation as a solutions provider and innovator. Our corporate culture is one of dedication, respect, and continuous improvement. We measure our success by our customers' successes.
In a time marked by rapidly changing technology, We are enthusiastic about the opportunities available for us to address the emerging requirements of our customers.
In order to be better prepared to serve our customers, ePay Management is investing in its sales force, internal processes, tools, and business systems. We are strengthening our existing core competencies as well as investing in the development of new capabilities to meet increasing requirements. ePay Management strives to be recognized as a payment processing provider of choice and has established programs designed to attract and retain highly skilled and motivated agent sales offices and vendor partners. Our extended "ePay" family is our greatest asset.
At ePay Management, we have a clear vision for the future and understand how to manage the changes necessary to reach it.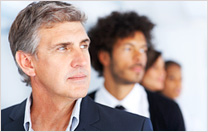 Business Ethics: What We Stand For
Within our Industry, acquirer's and ISO's enjoy a remarkable degree of potential. With that potential comes the responsibility to practice business in accordance with the highest standards, to be accountable for the products and services we market, and to honor our relationships in both appearance and fact.
Ever since ePay Management was established in January, 2000, we have striven to fulfill these responsibilities. And with good reason. Otherwise, we could lose our most important asset: the trust of our merchant's, sales partners, affiliates, and vendors in the credibility of the products and services we provide.
We believe that our future depends upon preserving and enhancing this trust. Therefore, we must ensure that:
1. Our integrity is of the highest caliber.
2. We market our unique services with accurate information and present it fairly.
3. Our professional conduct is unassailable.
4. Our personal conduct, as it reflects on ePay Management, is beyond reproach
Why choose us
Our success is a direct result of the success of our sales and referral partners. It is in our best interest to provide the highest level of support possible, ensuring that our partners have the knowledge, the tools and confidence necessary to give them a decisive advantage over the competition.
Competitive rates and fees, quality product and great customer service make up the backbone of being a successful salesperson in the electronic payment processing industry. What allows our sales and referral partners to stand out above the rest is an in-depth knowledge of the industry and the related services we offer, being able to identify an individual merchant's needs and, most importantly, believing in the company and the product they represent.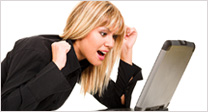 Sales Partner Opportunities
Our sales partners are the life-blood of our business. Contracted agents enjoy liberal residual sharing with considerable merchant retention ratios due to competitive merchant rate structures and unparalleled customer support. If you have experience in the bankcard industry and are serious about launching or enhancing a successful career in sales we would be interested in speaking with you in regards to a mutually beneficial partnership.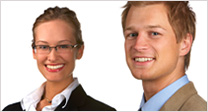 Referral Partner Opportunities
Our referral partners can offer their members, contacts and customers the value of wholesale pricing normally unavailable to them due to their individual lower monthly volume. We offer transparent cost plus pricing and will reduce your customers processing costs regardless of type or size. We can customize a donation, rebate or residual compensation plan to meet your financial needs. Referral partner candidates range from individual professionals and consultants who wish to supplement their existing career with referral income to trade associations who earn rebates while providing their members with low cost, high quality service and to product & service vendors who like to offer our programs as a value-add service to their existing product.
Try us out! Give us 10 accounts and 90 days!
We are confident that the "ePay Difference" will make you a better sales person, that you will find our methods and flexibility refreshing and that you will use our experience and expertise as a spring board to a more successful career.
Still not convinced? Takes us for a test drive. Send us a few deals and let us prove to you that our sales and referral partners have a distinct advantage over the competition.