Unique product offerings
The payment processing industry is flooded with unethical service providers and deceptive program offers. Your biggest problem is convincing business owners to give you the opportunity to prove to them you can save them money and provide them with a higher level of customer service. Chances are good that every merchant you attempt to contact has already been bothered by two or three other merchant service providers this week.
So how do you get their attention? Lead with unique products that fit their business needs and their company budgets.
By marketing programs like Consumer Financing, Social Media Marketing and Search Engine Optimization you will gain access to the decision makers of your potential customers, create additional revenue streams for yourself and strengthen the relationship between you and your merchant.
Merchant services may not even be a part of your initial sales pitch. Closing merchants on alternative products leaves the door open for additional sales opportunities down the road. Experience has proven that merchant services is a much easier close when reapproaching existing customers with an established base of trust.
If you are tired of beating your head against the wall, call us today at 1-877-493-EPAY(3729).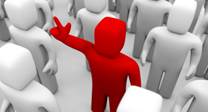 Social Networking sites are growing exponentially. An effective Social media management strategy is crucial in building a positive social presence for your customers and a place for people to find them and their services and products. Social Media is about creating relationships through communities.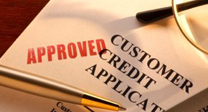 Now, more than ever, financing is an important tool to help customers achieve their goals and purchase what they need, when they need it. When your merchants effectively offer financing, they will create a positive buying experience for their customers while increasing their own bottom line.
Target marketing
Defining your target markets for each program offer is crucial in developing a successful sales plan. Trying to sell wireless services to a doctor's office is akin to selling ice to Eskimos.
Presenting the right product to the right merchant results in very positive results. Here are some examples;
Consumer Financing
Automotive Service
Home Improvement
Furnishings
Powersports
Jewelry
Dental
Hearing Aid
Elective Surgery
Medical Devices
Veterinary
Chiropractic

Recurring Billing

Web Hosting Companies
Home Services
Subscription-based Co.'s
Health Clubs
Memberships

Wireless Solutions

HVAC Contractors
Plumbers
Pool Cleaners
Limousine and Taxi
Auto Detailers
Trade Show Merchants
Craft Fair/Artists
Focus on financing
We offer a unique financing solution to U.S.-Based merchants with high ticket customers. benefits include:
70% Approval rates
20 Minute approvals
No minimum years in business
Financing from $1,000 to $20,000
12 Months No Interest
Low Interest from 9.99%
Distressed credit okay
Discount rates from 5% to 30%
Loans are unsecured
Focus on SMM
Creating and managing a professional presence on social media sites like Facebook,Twitter, YouTube and LinkedIn can dramatically improve your merchant's image while increasing sales all at a fraction of the cost of traditional advertising mediums.
Facebook Fan Page Creation
Twitter and LinkedIn Page Creation
Twitter Following
YouTube Page Creation
Press Releases
Blog Development and Maintenance
Social Bookmarking
Social Media Management

Focus on SEO
Search Engine Optimization is a method of getting a website to rank higher in search engines-such as Google, Yahoo or Bing. A search engine optimization campaign pairs on-site optimization with off-site tactics.
Keyword Research & Collaboration
On-Page SEO
Ongoing One-way Link Building
Google Map Listing
Google Analytics
Conversion Optimization
PPC / Google AdWords
Competitor Analysis