Partnership has it's privileges
Regardless of experience, seasoned sales agents and fresh faces alike will benefit from a partnership with ePay Management.
We offer aggressive, lifetime residual sharing for transaction processing services, consumer financing and social media marketing and search engine optimization. Combined with up front bonuses and frequent reward-based sales incentives you will not find a more generous offer that isn't riddled with unrealistic expectations and unachievable terms.
The real key to achieving your goals is to build a diverse portfolio of business through flexible pricing and quality support while maintaining it's profitability levels through proven merchant retention practices.
Tired of being rejected selling merchant services? Let us show you how to lead with cutting-edge product and close more accounts. Sell consumer financing and make a percentage every time your merchant processes a loan application. Introduce your clients to the social media universe or show them how to optimize their Google ranking and make residual income.
If you have the ambition to succeed we want to speak with you. Call us today at 1-877-493-EPAY(3729).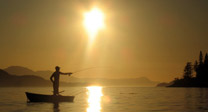 Many good sales people have failed simply because they were not properly compensated or they weren't given the proper tools. At ePay Management we offer true Partner relationships and believe that our sales people are the driving force behind our success.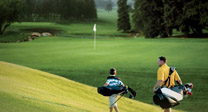 "By diversifying our product offerings and allowing our sales partners to generate revenue from multiple product streams we have been able to overcome the increasingly difficult matter of leading with payment processing services."

Eric Eichlin
Company President
Real numbers
Matt in California signed an online safety equipment supply company and is generating more than $1,500.00 per month in residual income.

Karen in Little Rock signed on as the exclusive merchant service provider for a large franchising operation and has already generated more than $25K in residual income.

Joe in New York signed a contract to provide consumer financing for a roofing company in Florida and is averaging over $100.00 in revenue on every funded loan.

Brian in Mesa generates an average of $105.00 per month in merchant bankcard residual from the processing volume of an Air Conditioning and heating contractor.

Chip in Georgia setup a storage facility company with our recurring billing program that generates him $85.00 in monthly residuals.

CJ in Honolulu is being paid a monthly residual of approximately $120 every month for setting up an upscale nail salon with payment processing services.

Neal in Georgia enjoys a monthly residual stream of almost $250 per month for a Restaurant and Pub he setup with a Point-of-Sale solution.
Partner benefits
Generous Revenue Sharing
Our agents own their portfolio residual giving them the option of lifetime monthly residual payments or accepting frequently proposed residual buy-back opportunities. We share on all processing revenue streams for the lifetime of your accounts while passing through equipment, software and gateway costs. ePay Management frequently runs incentive-based sales contests to reward top performers.
Flexibility in Pricing
ePay Management Sales Partners enjoy unique pricing schedules which allow them to price their contracts in basically any way they choose. Our agents can quote "Tiered rates" or "Interchange-plus". Want to make a few extra pennies on a high transaction volume merchant? Go ahead. How about waving the application fee for a consumer financing customer? No problem. We are that flexible. Conversely, in today's competitive market shaving a few points or pennies off of a non-qualified rate or lowering a monthly fee by a few bucks can make all the difference. You will close more deals with the ability to accommodate virtually every pricing scenario.
National Sales Options
Think you can't compete with the big boys? How does quoting Fortune 500 and National Sales Chains a mere basis point or pennies over Interchange and still collecting a residual sound? Our National sales access opens doors that most ISO's find locked up tight.
Proven Merchant Retention Methods
The value of low merchant attrition is overwhelming. Why go through all the hard work of inking merchants to contracts only to have them leave for a competitor just a few short months down the road. Our merchant retention percentages are amongst the best in the industry, without long term contracts and ridiculous early termination fees.